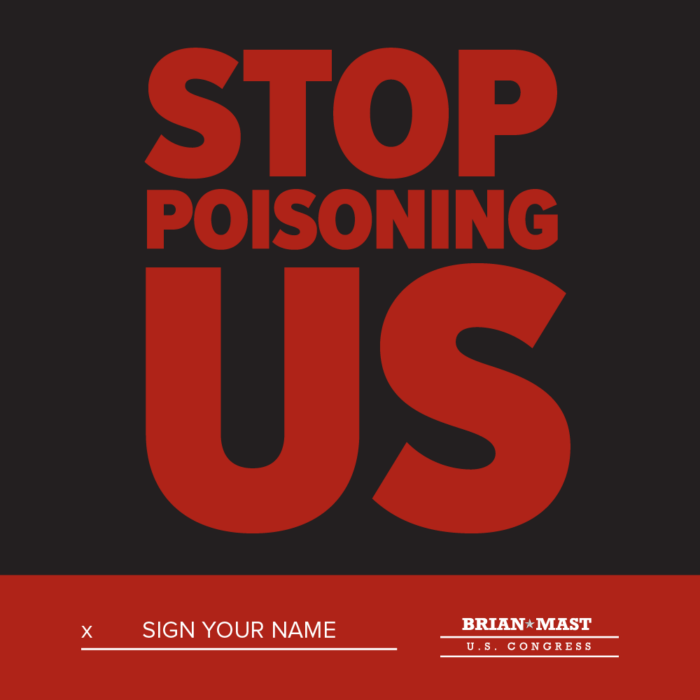 The Army Corps is about to make a big change to the way they manage Lake Okeechobee. By the end of July, they'll pick a new plan that will determine how much water is sent south into the Everglades and whether Florida's coastal communities continue to be killed by algae-laden toxic discharges for the next decade!
They've narrowed down the proposed changes to just six potential plans and one of them ("BB") would actually INCREASE toxic discharges into our communities. That would mean another decade of algae, poison water killing animals and businesses forced to close again right on the heels of the coronavirus pandemic. I'm fighting to stop this plan with everything I've got!
To do that, I've teamed up with community leaders and environmental advocates from across Florida (west, east and south of Lake Okeechobee!) advocating for "Balanced Alternative CC." We are united in seeing a solution that sends more water south to stop harmful discharges to both the east and west coasts.
To succeed, we need your help!
The Army Corps is currently soliciting public comments. If you agree that the poison status quo must end, please sign our petition ASAP to tell the Army Corps to pick the balanced, pro-environment plan "CC" and reject the special-interest driven plan "BB."
With your help, we can stop toxic discharges, send the water south and restore the Everglades!