From my family to yours, have a very Merry Christmas!
Brianna, the kids, and I wanted to send you these well wishes on this holy day of celebration. We hope that Christ, blessings, and good cheer fill your home with joy and peace today.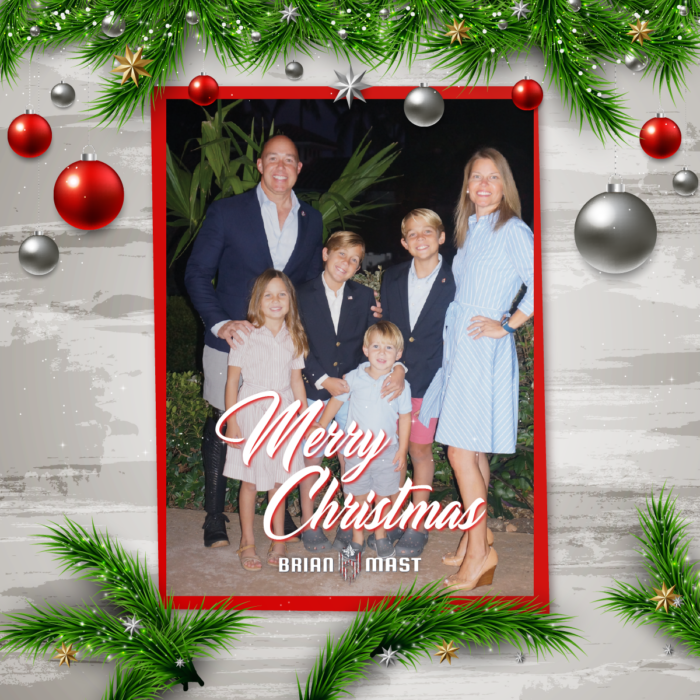 The best gift anyone could ask for is a team of tireless supporters working with you towards the worthy cause of protecting the greatest country in the world.
For being that gift, I send my sincere gratitude. I hope that you spend the day in celebration and reflection of freedom, family, and the miracle of this day!
Merry Christmas from the Mast family!
–Brian Mast
Related Posts: