CALLING ALL PATRIOTS: With exactly 8 months remaining until our chance to take back the country, this is a time for immediate action!

The campaigns of some of the top America First fighters across the country – like war hero Brian Mast – are kicking into high gear right now. And that means campaign operations are going to be ramping up, driving up costs on the trail…
The grassroots support of folks like YOU is more important now than it has EVER been this election season!
To help them offset these higher expenses, can Brian and his team count on you for even just an $8 boost in campaign reinforcements?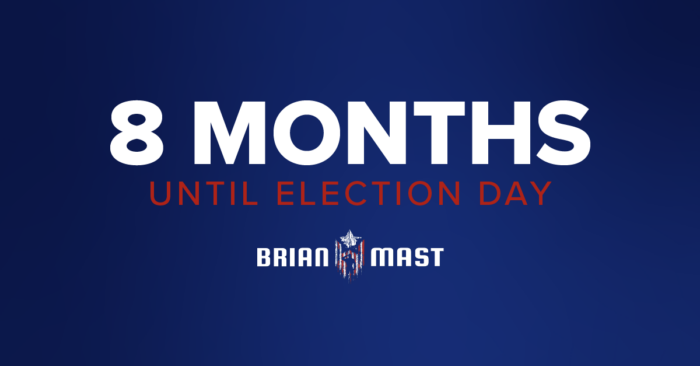 Our November 8th Red Wave only becomes a reality if these 8 Months prove to be some of our strongest ones to date.
We can defeat Nancy Pelosi and her hand-selected crop of far-left candidates – but it's going to take a major surge of grassroots contributions to fund higher campaign costs and to hold off the efforts of liberal elite donors like George Soros.
Will you help Brian Mast and other top Republicans bring about that change in leadership just 8 MONTHS from now?

Thank you for your support,
Red Wave Countdown (via Mast for Congress)
Related Posts: