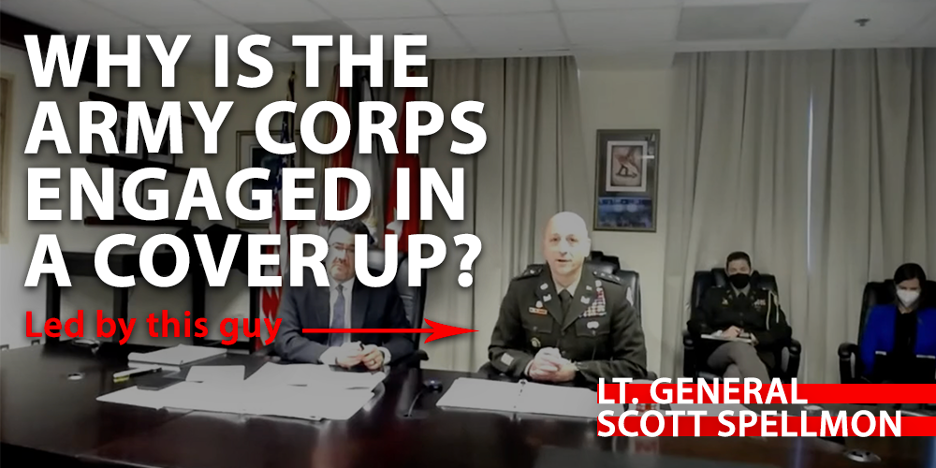 This is urgent: the Army Corps is engaged in a cover up regarding the health impacts of harmful algal blooms!
I have repeatedly asked them to even just acknowledge the truth that people are being poisoned by these toxins, but they are burying the truth under bureaucratic bullshit.
Despite the Florida Department of Health issuing dire health warnings, the Army Corps is continuing to operate like business as usual, and this week I pressed the Commanding General of the Corps on why…
Yet, despite being presented with all of the evidence, he repeatedly refused to acknowledge the truth. This is officially a full blown cover up, and I am determined to expose those that are culpable for putting lives at risk!
That's why I need your help. This endeavor is expensive, and there are powerful special interest lobbies who benefit from keeping this issue hidden from public view.
So, I've asked my team to put together some awesome new merchandise that we are selling to raise the funds needed to continue the fight to expose this corruption. 
Would you please consider purchasing an item for yourself or a gift for a friend to help us fund this mission?
Your support is critically needed and greatly appreciated as we fight for clean water in Florida!
Thank you for your support,
Brian Mast

Related Posts: